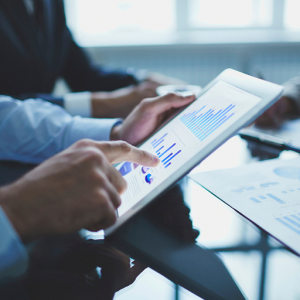 When it comes to IT Services we are current with the latest in technologies. We provide a complete wireless solution to the small to medium sized business. Our solutions use the latest in security protocols to insure the absolute best security for the best possible price point in the industry.
Our WIFI system is a long range, high speed and secure solution that also includes total encryption of your data.
We also provide the latest in Amazon Cloud Servers that insure your data is always being secured. In addition to the Amazon Cloud Service, we also incorporate a local Linux file server with authentication that is then synchronized with the Amazon Cloud Server. This configuration insures your business still runs, even if your Internet connection is temporarily down. Linux is the most secure operating system on the planet and we provide it to you, saving you thousands of dollars in Microsoft Licensing fees.
Our VOIP (Voice Over Internet Protocol) phone system also ties into the WIFI system, eliminating the need for phone and LAN wiring. No longer do you need to have a cable plant on premise.
We also provide Remote Management of your Computer / Phone Systems. Should a problem occur, simply place a trouble ticket with me and I will get back to you with prompt service.
We also offer a Cloud based Linux PC that is very fast and secure for your business. This PC has the latest Linux operating system and automatically tells you when an update is due and only when you decide to do the update is when the update will occur.
As an added benefit, we also provide Web Site Services to our customers. Should you require a basic web site for your business, we also provide this at the best rates in the business. We also set up the system in such a way that you can actually update the pages on your website yourself, also saving you many dollars in Web Service fees.
If you are in the service related business, we also provide a trouble ticketing service only for our IT customers. This helps your customers place service calls on line and notifies you immediately of the requested service.
Interested in having engineering services performed on-site at your location? Please click on the "Payment for Services" button and someone will be contacting you shortly.
Our on site services are billed via PayPal at $65 per hour. (Minimum 2hr charge) We only perform on site services in the Tampa Bay area. Please feel free to contact me for special requests if outside the on site support area.
Once you have completed the payment you will be redirected to open a trouble ticket describing the service you are requesting.
For registered customers, who are on a monthly support plan, we charge $45 per hour for off-site remote services. We do not offer off site services for customers who are not on a monthly support plan. Our monthly plans start at $250 per month. The monthly plan is based on the number of servers / PC's and VOIP phones needing support. In most cases this charge also includes your phone service as well.
Thank you for considering our product and service offerings.
Dan Wastak
email: dan@kweb.us
Business Phone: (727) 279-7670
(Leave a Voicemail)